I had an old bathroom fan that's nice and quiet, so I used that. Others I read about just used the standard box fan.
What kind of tape do you use when taping ducts? More later.
What to Avoid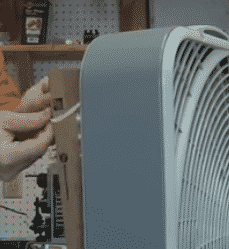 If you just tape a furnace filter to the 'inlet' or draw side of a fan (where the pressure of the air is less). If you put it on the exhaust side, you're forcing the motor to work too hard and it will soon fail, you can expect.
You can use tape which is messy at replacement time, or use zip ties shown in the photo here. With zip ties, you'll have some side leakage, but that dusty air will come back around anyway.
Think about the airflow as it slowly gets clogged. Do you smell something burning?
---
I solved that problem by taping 4 filters together making the resistance much less than if I had covered the fan with one.
It's just physics. More area, less resistance.
You can do this with any fan: just buy filters that are the right length for each side.
---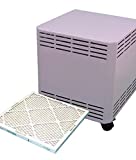 Another thing to avoid: a seven hundred dollar air purifier! Unless you need to clean very small pollen and viruses, then you need HEPA.
If you really want the best, AND MADE IN THE USA, here is the air purifier we have in our bedroom…bought it before I figured out a DIY unit. It was very expensive, but the air is very sweet.
---
DIY shopping list
Fan: You can pick up used fans very easily for …almost free… in second-hand stores, but check them for cigarette smell.
Tape: I used Gorilla duct tape, the best deal I could find anywhere. Better tape at about the same cost as what comes from China.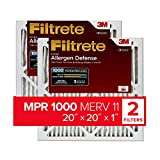 Filters: Most box fans are 20″ square, so buy 4 x 20″ filters.
Three levels to choose from: normal, washable, and HEPA
---
The total cost, not counting the fan
I spend about 40 bucks on filters and tape. I had the fan.
I intend to knock the dust out of the filters a few times before replacing them.
This is just for my dusty basement, so no virus threat here.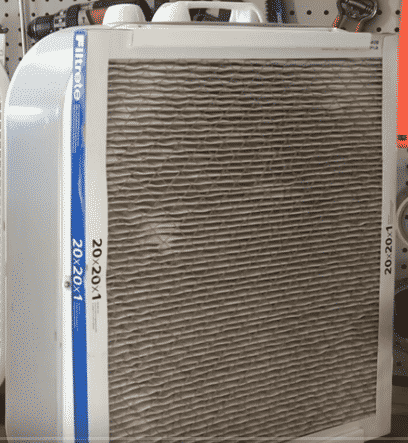 ---
Let me know how your project goes: I'll share photos here if you like.