As a painter for over 35 years, I've done tons of painting: literally. These are tools that save you time and cut through frustration. This page contains every painting tool you need to jump in. I'm with you.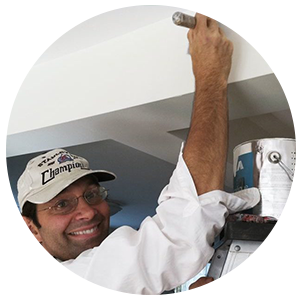 Hi, I am Brad (The Painter!).
I am a professional painter for over 30 years, and I am now passing on tips and trade secrets to you.
Here are the main top-quality painting tools that we recommend. Our view is that using high-quality tools cuts the labor involved and saves time and money in the end. You can read more details about those tools in our article. 
Painting Tools & Supplies
Products here are selected by a pro: reasonably priced, high-quality products. The key to doing quality work quickly is good painting tools.