It's great to see that an excellent concrete cleaner does not have to be toxic anymore. Thank you science.
For concrete cleaning, we don't recommend you start with a pressure washer as this can drive tiny particles into the pores of the concrete that will later work loose and tend to delaminate your coating/paint.
Removing paint from concrete? Here is how.
Our #1 Go-To product, made in the USA:
Our top cement cleaner was created in, and made in the USA since 1966:
GP66 Green Miracle Cleaner
How to clean concrete with GP66: For a cleaning cement that is heavily soiled, don't dilute. Spray it on if you can: the maker recommends, and we prefer to apply with a garden sprayer (see bottom of page). You could also just pour on the floor and spread around using any kind of broom or squeegee.
Next, work it a bit with a cleaning brush and let it sit for at least 5 minutes on oil/greasy floors, less on less soiled floors. The oils will emulsify. Rinse twice. The shop-vac seen below is wet/dry and very useful at times like this.
Biodegradeable (ok for septic tanks too)
Concrete degreaser: removes oils from concrete
Water-based concentrate
Dilution for concrete: none—use at full strength
Dilution for carpet, walls, laundry: 1 oz concentrate to 15 oz water or so
Dilution for most household surfaces (cabinets, mirrors, auto interiors): 1 oz concentrate to 6 oz water or so
Cement patio, deck cleaning, etc
Great user ratings
Money back if not happy: wow
Fast customer service: impressive. The address is: gpesupport -at- gp66 -dot- com
Comes in a smaller spray bottle too. This is the best concrete cleaner in our review and comparison of all these cement cleaners. You will see great reviews as well.
---
Second Best Concrete Cleaner
Our close runner up is the lowest-cost cleaner on our list. Been around a long time and still one of the best…and still made in Skokie.
Oil Eater Original Cleaner and Degreaser
How to clean concrete with Oil Eater: Start with one part Oil Eater with 10 parts water, hose down floor lightly. Pour on (the garden sprayer pictured at the bottom is great for this) and lightly scrub it around working from the outside of the section towards the center. Then let it soak for about 5 minutes or so, but don't let it dry. Rinse a couple of times.
Increase strength for tough stains.
As the name implies, it's a great concrete degreaser. Slightly abrasive but can be used on porcelain (but not glass). Safe for the environment. Cleans oils, wine, blood, pet fouls… too many to list.
Non-toxic and biodegradable
Safe for septic tank
Will not harm plants/grass
Concrete cleaner: 1 oz Oil Eater to 1 oz. water
Engine and its parts, Stove, exhaust filters: 1 oz Oil Eater to 1 oz. water
Carpets: 1 oz Oil Eater to 3 oz. water
Upholstery: 1 oz Oil Eater to 1 oz. water
Countertops: 1 oz Oil Eater to 6 oz. water
No-wax floors:: 1 oz Oil Eater to 20 oz. water
Car wash: 1 oz Oil Eater to 128 oz. water
Very concentrated and very low cost
USDA certified
Don't use on suede, leather, or glass
Ratings are very high, and the customers that answered questions were full of praise.
Figure one gallon per one-car garage.
Quick and complete replies to my questions were very nice to see. They clearly respect their customers. For the Oil Eater customer care: 800 528 0334; email is: sales -at- oileater -dot- com
---
3rd Pick: Equally the Best Cement Cleaner
Made in California with the strictest standards in the world:
SIMPLE GREEN Pro HD
The purple one called 'green'. Wha? But seriously, it's a very good heavy duty concrete cleaner.
Cleaning concrete with Simple Green: for mildly soiled concrete floor cleaning, use at 1 cups Simple Green to 1-gallon water (1:16 or 1:20). Work in sections: first, apply and scrub with a cleaning brush a bit and let soak 5-7 minutes but don't let it dry. Rinse with a garden hose or pressure washer.
Rinsing more than once: until the floor no longer foams up.
Stubborn stains: how to clean concrete more intensively: use a 1-part product to 3-parts water solution and scrub with a brush.
odorless, phosphate-free, and chlorine-free
mechanical hardware, car cleaning, and concrete degreaser
Removes just about everything from oils and stains to mold and wine
Not just for hippies anymore: good job Simple Green
Great ratings from many different sellers (the one we link to here has the best availability). For many years this cleaner was on the shelves only at organic markets and so on, but now it's everywhere. A real success story because it is a really good cleaner.
---
Summary and Related Posts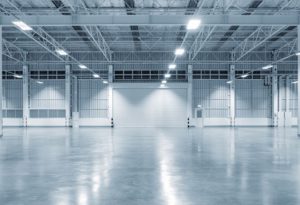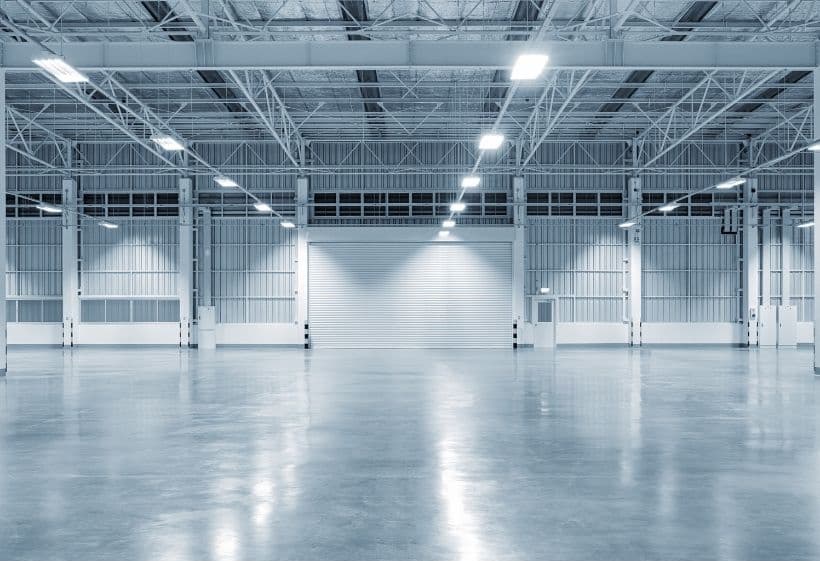 We always start with what we feel to be the best concrete cleaner before moving up to pressure washing or heaven forbid, grinding. Cement cleaners these days are not toxic and we encourage you to get away from all kinds of toxins in your life: these days there is no more need for it.
Concrete cleaning is more difficult to clean than any other surface because of its roughness…
Please never try to paint very smooth concrete: you must make it rough first: learn about how to etch concrete via acid wash or grinding.
Here is the full how-to prep concrete for painting/coating.
But even before you start that, make sure the slab is not too moist nor too alkaline and that it can absorb moisture (your coating) well. All that is included in our look at testing concrete.
How to go about painting concrete, and how to stain concrete, both water-based stains, and acid-based stains.
What about the paints? If you are looking for quality garage paints, we have reviewed them, and we also wrote about concrete paint in general.
---
Please use the comments below to let us know how it is going with these. We want to only recommend the best concrete cleaners. Any tips you learned from how to clean a patio? Anything: let us know in the comments below.
---
Our two favorite time-savers:  we cannot do without our garden sprayer (for deck stains, cleaners, etc) and our wet/dry shop vac to suck it up! These babies paid for themselves on Day 1!