I'm a painter so I obviously think paint and stain first, but if you are interested in a low-difficulty, high-quality, low-maintenance floor, this post will take you there. Our paint/stain posts are linked at the bottom, but this is just for garage flooring coating alternatives.
There are some big drawbacks other websites are not telling you.
There's only one good non-paint, non-stain option in my opinion, and it is interlocking tiles. We will publish soon an article dedicated to that.
In this article, we will cover:
Interlocking Tiles: this is the best option
Why the other options are less cost-effective
VCT: Vinyl Composite Tiles
Rollout Mats
Misc Options: (Peel and stick tiles, carpet tiles)
Although porcelain tile is a great choice, I won't review it here because it's so pricey. But read this great article from VaultGarage.com.
---
A note on cost:
Compare the ballpark costs with these coatings (from my full post on garage floor paints: 1-K, 2-K epoxies, and garage floor paint:
about .60¢ per foot … for 2-K epoxy paint
about 14¢ per foot … for one-step epoxy paint
about .08¢ per foot … for normal garage floor paint
---
(All the garage floor coating options below ship for free)
---
1. Best Option: Interlocking tiles
If you want to do this job once, and never think about it again, go with interlocking tiles.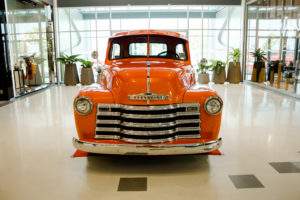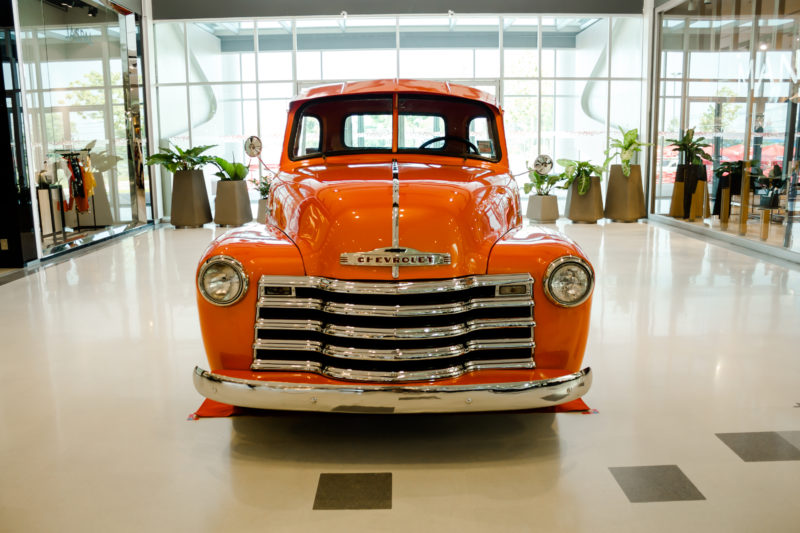 There was so many good choices, we made a separate article just on them. This is a 10-minute read with the best value in garage floor tiles.
The samples various sellers sent to me are all very hard plastic and seem very durable.
---
2. Why the other options below are not as good

Interlocking tiles above are the only ones that will set you free. But the rest below all have good points, just not great. They all have weaknesses (but cost less).

I have looked through almost all of the offerings on the market and have put the best value tiles for you here.
Self-stick tiles, roll-out mats, or vinyl composite tile (VCT) often do not line up well when laid and move over time, even when properly installed. The punishment of a ½ ton rolling can be too much.
Plus, garage floors get wet, and mold grows if water is trapped underneath.
Moisture breaks down some glues when it gets between the tiles. Mold never sleeps, Neil.
One option I did not research is porcelain, not ceramic. Ceramic breaks, but the porcelain can be a great (but very, very expensive) option. It's for the Mitt Romney's of the world and their car-elevator type garages.
I'll list the best of the rest here, just for you budget-conscious…but I highly recommend that you read the interlocking post and forget the rest of this list!
---
Are you a professional? If you want to learn the details of standards for laying flooring over concrete, you can buy a PDF for 50 clams from the ASTM (American Society for Testing and Materials).
---
3. Vinyl Composite Tiles (VCT): cost almost as much as interlocking
Vinyl composite tile for a garage floor is mostly easy to install if you like this kind of thing. These are the same sturdy tiles that you see in stores and schools that are can be buffed to a high glossy shine.
My logic: these cost almost as much as the interlocking tiles, but are nothing like that quality. I know some readers will want it anyway so here you are.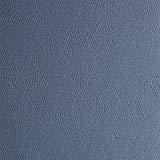 The key to keeping these tiles in place is to use the best adhesive and disregard the cost. Lower-grade adhesive will allow the tiles to move from the weight of the vehicles. At the bottom of this section, you will find the best glue out there.
The best of this is G-Floor's RaceDay tiles: hands-down winner. Check them here.
Installation: moderately easy
Size: 1-feet to 2-feet square by 1/8" thick
Glued into place (described below)
Good resistance to oils, salt, stains
U.V. resistant
Tiles are mold and mildew resistant (but water can get under them too)
Size: 1-foot square (you will find other makers with 2′ sq.)
Cost: expensive (generally about 4 bucks/foot – same as top quality interlocking)
Require waxing, buffing to keep free of marks
Installation: not as easy as interlocking tiles since the cement floor must be cleaned and prepped properly to accept the adhesive
VCT is best suited for temperate climates or a heated garage because damp subfloors and temps below 55 degrees F can cause bonding problems.
 It's also slippery when wet and is susceptible to staining from salt and other chemicals (but damaged tiles are inexpensive to replace)
Not recommended by the manufacturer for use in garages, but many people do
How to install:
Degrease floor (we use GP66: Made in the USA since '66) and rinse very well.
Let dry fully. Use fans heaters if you can.
Trowel on adhesive and lay the tile.
Wait one week then coat with three or more coats of clear sealer of your choice (or not).
Roberts Universal Vinyl Flooring Adhesive is great, but the price is reasonable.
---
4. Rollout mats
G-Floor Coin Garage Floor Mat
4 colors and 6 sizes of mats

Installation: extremely easy: sweep, unroll the flooring, trim edges with a utility knife
Easy to clean and move
Cost: about 2.5 bucks per foot
Very durable
Can get stained from tires and chemicals
Can be gouged with gravel or car jacks
Expand and contract with temperature
The best-rated and best value we found was IncStores in 6 styles and many sizes, at 1.6mm thick, it will be very durable for sure. It comes to about 1.5 to 2.5¢ per foot, depending on how much you buy.
My advice: paint a garage floor coating around the edges and just buy one big rollout mat for the center of your space
---
5. Misc other types of garage floor coverings
Peel and Stick Garage Floor Tile: 2 decent choices
There is one brand that rises above the rest: the makers of the G-Floor mat above, but you have to prime your garage floor before you lay this tile, or you void the warranty. Makes sense. Primer linked below.
G-Floor Raceday Tread Peel and Stick Floor Tile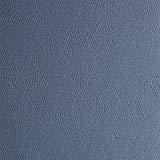 Installation: extremely easy: adhesive comes already on the back: just peel and press with your body weight
Size: 1-foot square
Cost: about 4 – 5 bucks/ft² depending on color
These tiles are slightly thicker than the mats from the same company
So no messy adhesive is required
Don't require any waxing
Stays flexible
Slightly thicker than a quarter and have an adhesive pressure sensitive backing
Matted tread pattern
Polyvinyl (not layered: this is solid vinyl)
Resistant to oil, other auto liquids, saltwater, etc.
5-year limited manufacturer warranty
Turning the steering wheel while the car is still will rip the tile out
Tires can leave marks, but it is a garage (get black for the extra dollar per foot)
Concrete Floors
For concrete floors, I use only one masonry primer, this one (Benjamin Moore Ultra Spec Acrylic Masonry Sealer) and it is second to none. Read about how to get the concrete floor ready, and how to apply the primer. This is never a bad idea before you lay down any garage floor coating.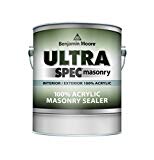 How to install:
Lay the tile on a dry floor, which should have a dry fresh coat of primer
Determine the first row and lay it carefully, then follow with the rest
At the edges, use a razor knife
Full installation instructions come with
---
Achim Home Furnishings Vinyl Tile comes in different styles: you'll love the price, but of course you get what you pay for.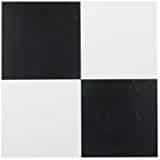 About 55¢ per 12-inch tile
No wax
Slightly thinner than a dime…that's thin man
Made in the big country that is not the USA, if you know what I mean
Intended for home interiors, not garages, but people do put in a garage
Garage floor coating on an extreme budget
---
Carpet Tiles (Carpet Squares)

Achim's Carpet Tiles ( you can see them here) are about one dollar each depending on your style.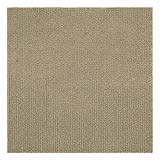 Installation: moderately easy
Ribbed for your foot's pleasure
peel and stick
1-foot square tiles
Cost: about 1 buck per foot
6 colors
Polyester
Mold/Mildew resistant
Buy extras to replace in the future
Be sure to fill major cracks in your floor before you lay the tile: this filler is excellent
---
We have other posts about stain, paint, epoxy, etc: every traditional garage floor coating.
Before considering any garage floor coating, even tiles, but especially paints etc, it's important to test the moisture and sometimes test the alkalinity of concrete
Paint and epoxy are is the garage floor coating I have applied many times and is very durable: read all about garage floor paints.
Read about how to apply the paint: done right it's a long term garage floor coating. This is for applying primer also.