I've gone through a screw gun or 2 (or 20) since my first one back in the 80's, so I call myself an expert. So here is the best screw gun and the best drywall screw gun and accessories. The best AC Corded Electric Drill is at the bottom.
We have other gift-idea-articles also (links at bottom).
---
Small Budget Best Screw Gun Winner:
3.6-Volt: I bought this on a day of need as the only one I had on a job died, and it was low price and a quick-buy but wow, was I pleasantly surprised, it is a great quality screw gun for the price. It charges fully after years of hard use and it has not seemed to lose any power. I love my little orange drill.
Look and buy here
---
Medium Budget Best Screw Gun:
Look and buy here
---
Big Budget Highest Quality Screw Gun:

Porter-Cable PCCK618L2, 20-Volt. In our view, the b
est gift on the internet, a very high-quality screw gun set. Two guns, huge power. A lifetime set. Enjoy.
Look and buy here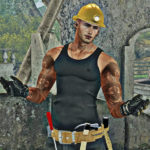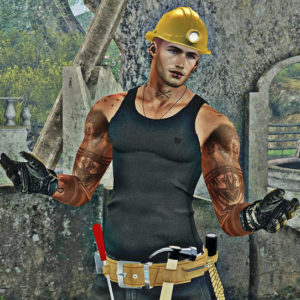 ---
Must-have accessories:
The icing on the cake of your best screw gun.
---
Screw Bits: you had me at hello
This set has 7000 great reviews –wow.

---
100 Piece Combo Pack
Look and buy here
---
Hex Drill Set
These have the hex base so they can be used in a screwgun tip or a normal drill chuck. Thanks Chuck. Sort of pricey, but we think it's worth it.
---
Magnetic Bit Tip Holder
Makita is the winner with this baby.  Under 10 bucks? Very nice.
---
---
MY TIP-TIP (TIP ON TIPS)
My best invention: glue your tip holder to your gun! We hate stopping to find the right tip… and for you dedicated readers, I made a video of how to do this: include the idea with your gift!
You need a small one you see here. If you buy one with a few rows, it sticks out too much, and in working you only need several bits, not many.
---
Sometimes you need options
This Chapman set comes with a screwdriver handle and lots of options. Very cool.
Check out the lever arm you can add to the shaft. It slides on to handle for more turning power. This is a complete set with all the slight variations in the size of bits.
Watch the Jay Leno 5 min. video on facebook here (it's not in an obvious place on the ChapmanMFG website)
---
Countersinks
The head
of a screw, when sunk to flush with the wood, provides great strength as well as a clean look. Dewalt had the forethought to make the drill bits inside all accessible with the same size Allen wrench. Why didn't you think of that Mr. Stanley?
A must-have for shelves etc.
---
Spade (a.k.a. Spoon) Drill Bits
These can be sharpened
but I won't go into that here. To make this gift better, add on a larger size bit, not included in the set. Why Those larger TV/computer plug holes we put in the back of the cabinet or desk:
this 1.5-inch spade
is what I got.
---
Flex-Angle Tip Holder
The best screw gun accessory I own, very high quality.
I use it all the time: I always know where it is.
---
Socket Drivers
These drive fittings come in two most common sizes—the ¼ inch, and ½ inch. My suggestion: since most folks have large and small sockets in a typical set, grab one of each…(both are options on this page).
---
Non-Hex Drill Bit Converter
Lets you use standard round drill bits in your hex screw gun. I actually invented this in my mind many years ago. Too late for that patent.
---
Stubby Ratcheting Screwdriver.
I replaced with this one type.
Nice.
---
Cordless Drill Holster
Look and buy here
---
Mixing paint and mud just got easier
Very handy tool.
It can be used for concrete mixes. When your buddy comes over, use it to bake a cake.
---
Smart-Bit Depth Limiting Drill Bit
Great invention.
---
Drill Stand for Hand Drills
Works with most guns.
---
Corded Drill Winner: Dewalt DWD220:
Period.
the Dewalt DWD220
over the DWD210G even though it costs a bit more, because 210G does not have a clutch (the adjustable inner gear slips to prevent the drill or screw from binding, breaking, or going too deep). The clutch makes it a very good drywall screw gun if you need one so you can control the screw depth.
This is the highest quality screw gun on the market and not as expensive as I predicted. A lifetime tool. We chose this because it excels in every category:
Brand
Chuck size
Clutch or no clutch
Speed
Reversibility
Ergonomics (2nd handle can be added quickly)
This Dewalt leaves the others in the dust. Really the best screw gun out there for the money.
---
Other gift idea pages—we love our tools as you can tell: