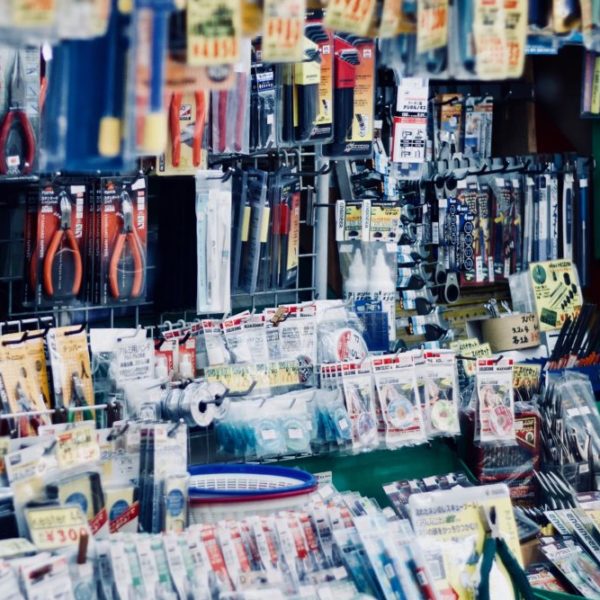 I bet you didn't even know it existed. Neither did I. Enjoy.
We have other tool posts:
Feel a need to get in the mood?
Watch the men-are-pigs classic comedy:
Tools. Uuuu. Oooo.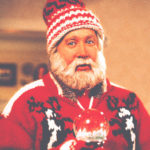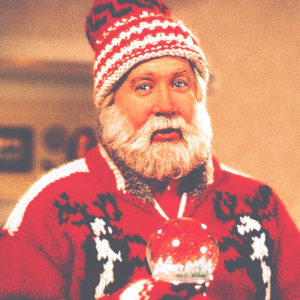 Craftsman Man-Cave Funny Accessories
---
Ring Doorbell
Not strictly speaking a tool, but very handy. We just installed ours. If someone approaches or rings your doorbell and you are on the beach in Tahiti, they people will not know you are not home while you chat with them! What a great invention. Only about $100. You can add a $30/yr plan for the video cloud storage service. Bad guys know this too.
---
Auto-Leveling Laser / Stud Finder
Detects wood, metal, studs and live A/C wires. This was given to me as a house-warming gift. I thought, "Meh"… But it is a great invention. About $60.
---
King of all new tools: Thermal Imaging Camera
Find leaks with the infrared camera. This inspection camera is like a temperature gun but better: it shows great detail, and it finds water leaks, electrical hot spots, and insulation gaps letting in cold (or hot) air. Compact size works as good as the big ones. Cost is about $500
---
Digital Level: beeps when level !
You had me at beeps.
The laser makes it infinitely long and it recalls the last 9 angles you measured. Much higher accuracy than bubbles. Tripod screw mount. Backlit LCD display. Comes in 3 lengths, but the small is the best deal. About $50.
We also love this laser tape measure. Oh baby. Under $50!
(If you have an iPhone, you can also get 'the app for that'. 
Maybe you prefer Android: not to worry – they have it too!
---
Bio-Shield Ultraviolet-C Lamp Fixture
Watch a video showing the ways to install it into your air recirculation system. While this germicidal lamp fixture for the HVAC system will not replace a hay fever prescription or kill mold where it grows, it does kill micro-organisms before they can be distributed across the air supply in the house. You'll spend about $120.
---
Scepter SmartControl Fuel Cans
Prevents fuel spills either in transport or while pouring. Depending on size, from about $20 to about $60.
---
 Sun Joe 1500 PSI Pressure Washer
These get better every year. They can be used to clean driveways, cars, outdoor furniture, and not to mention that we have shown how we prep to paint with them: 95% of the work is done with water! 1500 is plenty for me, but you can get electrics up to 3000psi.
Not loud and messy like gas-powered washers. Be sure to get the rotating nozzle of course. We explained why in this post about deck painting. This unit is quality worth a lot more than about $90.
---
Channellock's extra wide wrench
Reversible jaw. Cool new tool idea. About $25.
---
Magnetic Tool Belt
The reason I use these rather than a technician's belt is that it's easy to put big tools like screw guns in and get them out quickly. The new part? Magnetic exterior to hold metal thingys. Great.
About $35.
---
Clamping Power Strip
Smart idea in new tools: Clamp your power strip where you need it. Duh. I should have invented this. Pivoting rubberized grips grab on to just about anything. By Stanley—it's quality. About $26.
---
All-Terrain Vise: fits on your trailer hitch!
Whoever thought of this should win the Nobel Prize for top tools. I want it—Now. About $170.
---
Tracksaw: table saw perfection anywhere
A very cool new tool, but makes an awesome gift. We like lots of power, so we don't generally go for cordless anymore as there is usually a long cord handy, so we love this track-saw. A great brand name in Dewalt (company website) but still less expensive than other good ones. About $440, but worth it. You need the track sold separately.
---
Work light you can't knock over
Wobbles, but won't fall down. 85Watt. Cool Fluorescent. 27″ high. Great new tool. (About $135)… or go old school here).
---
Pick-up truck toolbox: fits over truck tire hump
What a great new tool idea: use the dead space. Getting great reviews: be sure to get the right one for your vehicle. About $200.
---
Headband flashlight: great new work tool
Sold as a flashlight for power outages, but I use mine to put the light where I need it: like a third hand. About $40.
---
Spray Insulation Dispensing Gun
Great Stuff (company website) spray gets hard fast. Without this, you have to use an entire can at once, but we want a can always ready for a splash. About $60.

---
Moving Back Saver Straps
So many people get a permanent injury when lifting. This lowers the center of gravity: still you lift with your legs, remember? About $40, but worth it.
---
Furniture Slides Moving System
When I first saw this I freaked! Why did I not invent this? So easy and safe. Watch a quick video of how they work. Cool. About $50, but well-made.
---
Tie-down straps too!
Don't get the ratchet kind; they break and rust. These kick butt for about $25.
---
Fire Safety Tools:
Hopefully not the best gift you will ever give. A home can be replaced: we should all have these under the bed. Has an amazing rating. About $50.
Add a Carbon Monoxide detector: you should have one. About $32 each.
Automatic fire suppression
Once I forgot my beans on the stovetop. Wish I had this. I raced home. Black, but not flaming. Wshoo. Every stove hood should have it: it detects fires. Under $50. Read more.
Nice to have several small ones and a big boy as well.
---
Jump Starter and Compressor
Get the 1000 Peak Amp as it gives a lot of juice in some bad situations. Air pump for all kinds of things at home as well. About $70.
Compressor only (portable): awesome rating, about $35.
---
New Type of Clamp
Make a clamp of any length with just a 2×4. Stanley quality. They sure come up with great new tools. Under $20.
---
Tool Bag, Durable Folding Stool
As the bluesman say, "Lordy I wish I was in heaven sittin' down". Ah. About $30.
---
One Gun: Every possible angle
Great screw-gun: Only need moderate power? 12 volts is all the power most of us need. But it's the attachments that make this one special. Great idea. About $170. Video review shows it well. 
---
Cordless Drill
Very helpful to have more power. But we have found Black and Decker to be the cream of the companies. Get real power (20 volts) for about $50
Or get a household version (3.6v) for about $30—worth every penny.
---
Corded Drill
When you need to really work hard, a cordless screwdriver does not make the grade. This one has a level: very helpful. The opening on most drills is 3/8 inch which is fine for most uses, but some larger bits have a 1/2 inch diameter so you need another tool. We like this one. Under $130
PS…Give the titanium drills (about $15) that we mentioned we mentioned in our post all about drills and screw-guns.
---
Perfect Extension Cord
Lighted, 3 slots, 50-feet, indoor-outdoor—it makes a great gift. Me want. About $22.
---
Magnetizer for screwdrivers and bits
Like having a 3rd hand, or helper. A very cool tool gadget: it de-magnetizes too since sometimes you don't want the effect. Great reviews. Only about $8 makes it a great add-on gift. Under $10.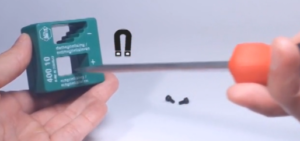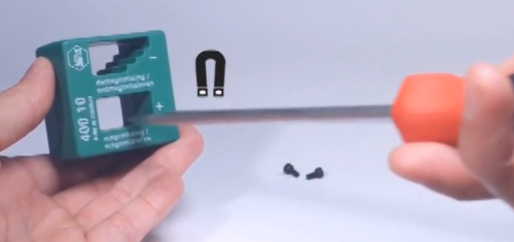 ---
Complete homeowners tool box
Not technically a new tools idea, but it'll never get old. Buy quality as low-cost tools tend to chip and snap just before you start swearing! This Stanley has an amazing rating, and under $40… a must-have.
---
Drones: Not just for fun
These are very helpful for looking at gutters, roofs and spying on the neighborhood! This one has almost 5,000 excellent ratings: very tough. Only about $40.
For one that takes great photos, spend a good bit more.33 tools before these
---
Super-stable ShopVac
There are less expensive wet/dry shop vacumes, but we like the stability of the offset wheels (does not tip over easily like most) and we love the brand: DeWalt has never let us down. A little more than $100.
---
Strong garage shelves
Not really new, but essential. I assembled these in no time. Almost $200 but worth it.
---
Share your tool idea: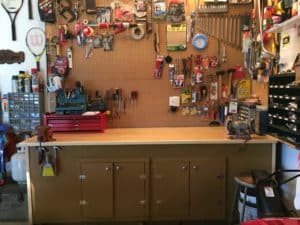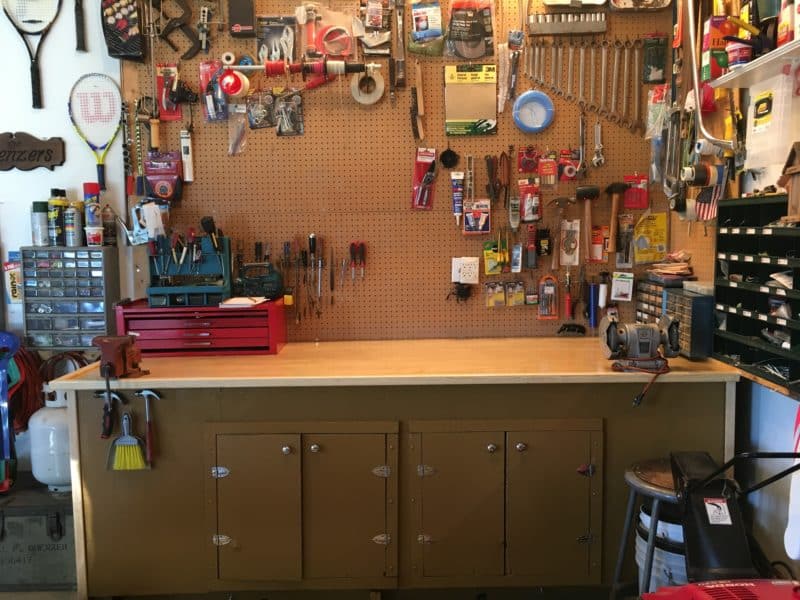 There you have some of the best tools and cool tools on the market: these have made the grade in a very competitive tool market.
We want to spread the word of the best tools and gadgets and all of the top tools that people love and we want them here. We receive mail from folks who are doing the annual shopping for tool gifts and if you are one of them, please let us know what you want to see.
Let us know the best tool in your life and if you see any new hand tools or new power tools, we`d love to list them here. What's your favorite top tool brand? Send us your list of the 2017 best tools and 2018 best tools.
In particular, I'm a big fan of cool hand tools and just cool new tools in general so please send me any of your top tools on your list. If you think we need to add some new plumbing tools – new woodworking tools – new handyman tools – whatever — drop us a line.