How Long Between Coats of Paint?
You do not have to strictly follow paint drying time directions on the painting can. Much depends on your climate (and inside you can control that). The mail test is done with your finger. In a wall corner out of the way, test to see if the previous coat is still tacky, sticky. When the paint had enough time to cure, it will not be tacky anymore. If it is not soft and sticky, you can probably do your second coat.
General rule: you can usually apply your second coat of paint 2 to 4 hours after the first coat.

If you go too soon, you'll make a big mess. Note: curing time is different (see bottom).
See our complete list of reasonably priced tools: I used these tools daily.
Key Helpers:
Common house fan: I have had my quality fan for decades. Yes, decades. Always buy the best you can afford and put a drop of oil in the slot for oil every year at least. More if you run it a lot. The fan shown is different from the one linked just above.
Dehumidifier: so helpful in so many ways. Shown below.
Portable heaters: use with the fans and keep the air moving.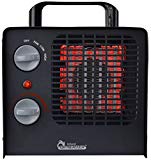 Of course, even in winter, let the moist air out a window and just heat the cold air that comes in. One way to bring in the cold air but to not freeze your butt off is to put a fan blowing out (not in) and have another window open just a crack across the room.
When you do start your next coat, start in the same place (the area that has had the longest time to set up).
Make it quicker:
Speed up paint drying with this additive: it quickens the drying time of latex paint. One pint bottle treats about 3 gallons of latex paint. Comes in gallon or pint.
Important tips to paint quickly but with quality, shortening the time to wait between coats: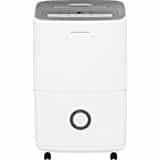 Key point: the first coat must not be tacky before re-coating! You don't want to find out why!
A dehumidifier in the room really helps paint dry fast.
Remember, THIN coats cover better and dry faster. Also, you can apply 3 thin coats as quickly as 2 heavy coats. Why? Trying to be careful to cover every spot is slow. This applies especially to dark colors over light colors or vice versa, not to mention paints with lots of pigment with the 

dreaded reds

and

yellows

. They use synthetic tints.
We have written all about how to save time and money on tools. You see, budget rollers shed lint and ruin your work. You'll also see why other tools (brushes are key) are less expensive if you spend more. What a hassle to pick bristles out of wet paint. The same is true for quality paints: less expensive and longer-lasting.
Blow-dryer? Yes, a hairdryer will work, but just don't get so close you blister the fresh paint. (Paint stores use this method to help paint dry fast so they can check the color they are matching).
Priming drywall? Read all about it or just pick up 5 gallons of the #1 primer. Fast-drying, free shipping, excellent bonding. We use this all the time and it is ready to re-coat by the time we get around the room (we do use fans though). This primer also comes in single gallons if you don't need so much.
We also keep the room warm.
Additives? This accelerator speeds drying. Then there is Floetrol, but it does not speed drying: it slows the drying if anything but the paint does go on more smoothly.
We rely on our dehumidifier on humid days (especially in the spring and summer).
How long to wait between coats of paint: a complication.
The more you paint, the slower paint dries. You increase humidity as you push moisture into the air, so the answer to how long between coats of paint is relative to the humidity of the room.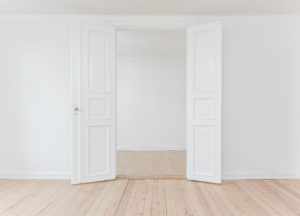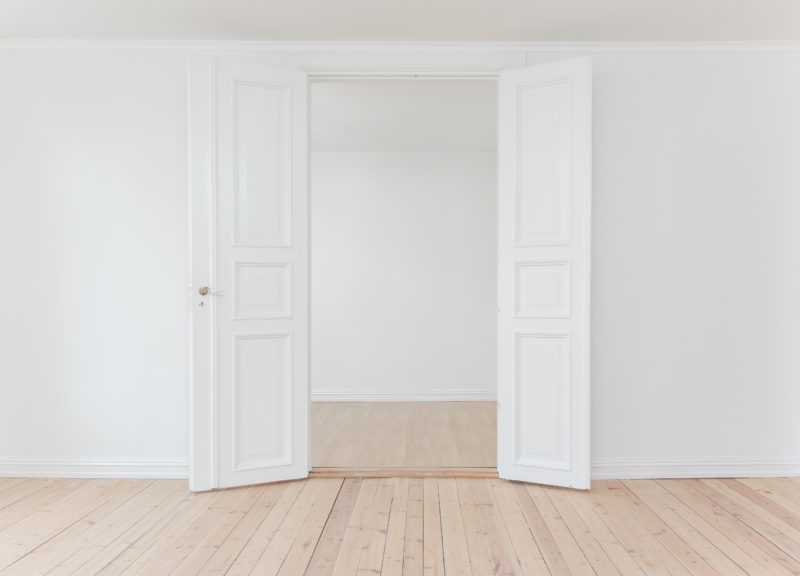 A reader asks: How long to let paint dry before second coat? and others are asking how long to let paint dry between coats and how long to let paint dry before second coat?
Again, there is no time marker for how long between coats of paint: just make sure the previous coat has gone past the 'tacky' stage. Then you are all set to go. In mile-high Colorado, it was 1 hour! In Boston, it was 3 hrs. on some days! We never asked how long to wait between coats of paint. We just wait and see!
Also, if you know how many coats of paint you will need and how long between coats of paint, you will have an idea of your total time to paint a room, not counting clean up etc. We have an entire post just about how many coats of paint you may need–Hint: if you are painting colors with much red tinting, you MUST read this.
Curing Paint Time
This is different than drying time. Paint, latex and oil, take weeks to cure in the summer inside or out, and months inside in the winter. There is some off-gassing that happens for a long time.
So treat your paint gently in the beginning. If you did shelves, put a paper towel under any object to keep it from sticking and tearing off the soft paint.
We hope this helps you estimate the time between coats of paint!