Paint-and-Primer In-One: could be, could be.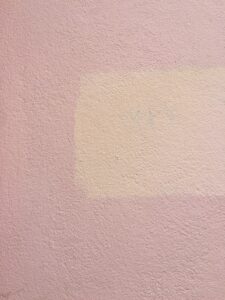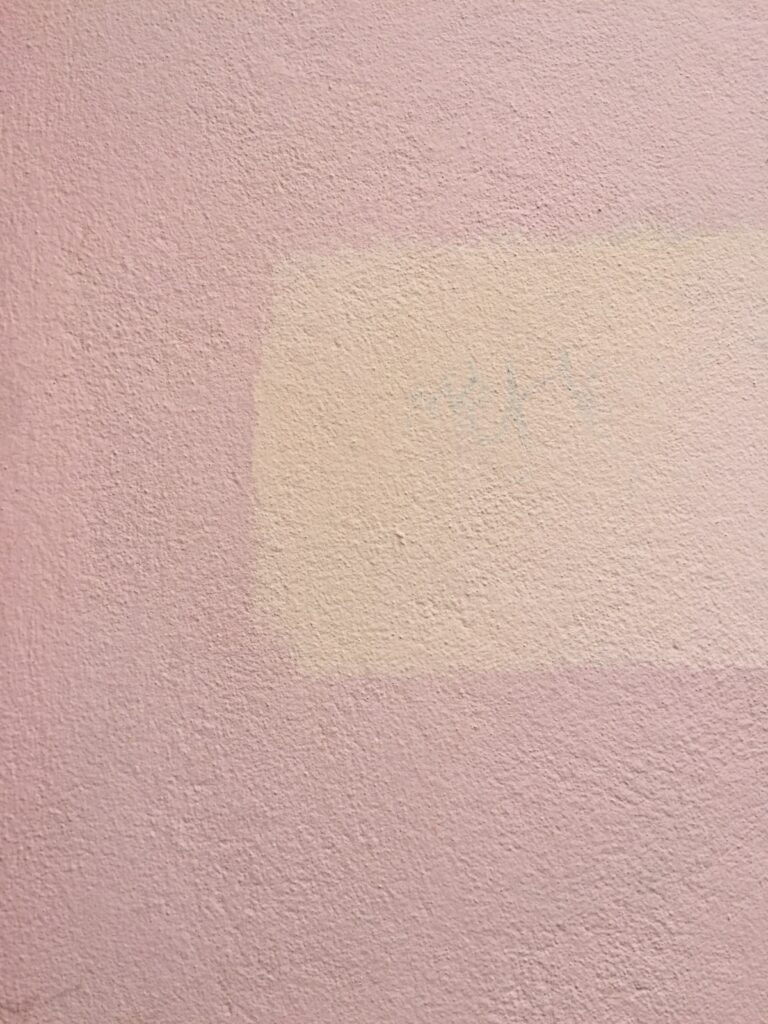 There are times you definitely DO NOT want to use paint and primer in one, but here are the few times I would consider it. The only maker I'm comfortable with, for now, is Benjaimin Moore. They may cost a bit more than old Joe's paint, but you can scrub, they hold color, and so on. Always spend the most on good paint. See the big image at the bottom. (Note my red arrow on the BM asterisk). Read the full brochure on the BM site.
The first image you see here shows ink bleeding through paint and primer in one. Fail.
Use paint and primer in one if you:
have a surface that is not very porous (like drywall or bare wood)
are not radically changing colors
do not have any problems like stains (water or wood resins), or peeling etc
when you are not trying to cover old oil-based paint with your water-based paint and primer in one (Here is know to know oil-based from latex paint)
---
Here are my two go-to paints are paint-and-primer-in-one online. Free shipping usually.
Ultra-spec is contractor grade so it takes skill to cover as well as more expensive BM paints.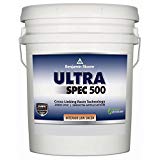 Natura is the one most of my customers pick and for good reason. Covers great.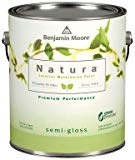 ---
Self-priming paints or the so-called paint-and-primer-in-one has come of age.
Welcome, but watch your step, rook.
In this chart, just read the bottom line: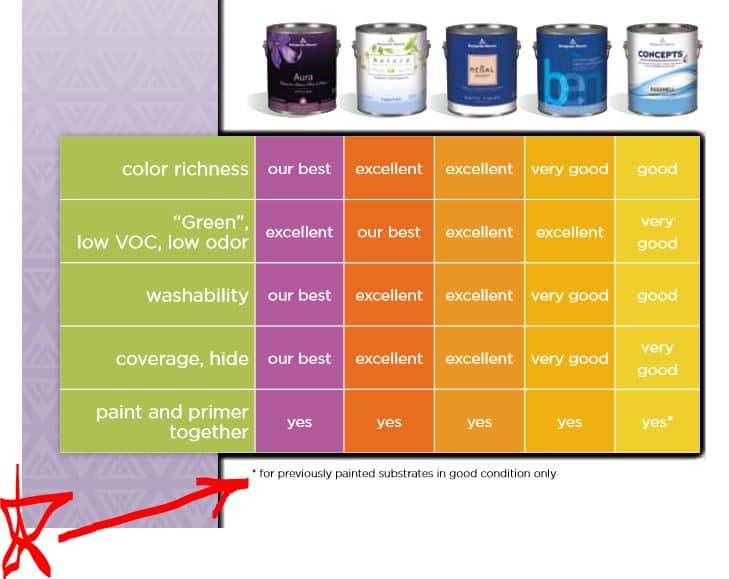 Write me below if you are not sure, but I think that covers it.