The simple logic (and best value) is that you should buy the very best deck paint on the market, which will save you time and money. Of course, you want a long-lasting, quality deck treatment.
If you just want the bottom line for the best deck paint, it has to be Benjamin Moore's INSL-X Floor and Patio. It is going to hold up and resist fading from the sun. It comes in the same 5 colors as the non-slip deck paint (shown below).
exterior-only
paint indoors) and works with concrete and brick too. See the spec sheet on this excellent paint:
Ben Moore website
).
Why spend this much? Your painted deck will look great but after a while… you know what happens. If you skimp on quality, you'll be out there every other year! You definitively will need a very good paint primer and a high-quality deck paint. And you need to prep well (read our post on that). So spending more costs less in the end.
When you need a primer, use the best: Cover Stain, and for the top-coat, get a quality non-slip deck paint again Bem Moore is the go-to man. This excellent deck paint is discussed further below.
If you have to spray, please wear a respirator. People seem to prefer the big dog of full face respirators. Awesome.
Freeze! Slowly back away from that paintbrush!
Ok, if you have already decided what you want a painted deck, skip to painting your new deck just below, but let this painter try to talk you into a once-in-a-lifetime stain.
Do you like scraping off paint and repainting? No? We don't either. I stopped taking deck jobs because of it!
What does a professional painter of 35 years do with his deck?
My friend, kick the tires on a once-in-a-lifetime deck stain and sealer, easy to apply and low-cost. I took a chance with it and I love it. This is what Parks Canada uses and my paint store manager highly recommended it. 
We understand that you may be dead set on painting all your exterior wood, but once again, we would strongly suggest a semi-transparent stain. We have an entire post all about the best deck stains and yet another post on how to stain your deck.
Ok, let's paint that deck.
First Step: Fresh Start, a quality wood primer and a big key point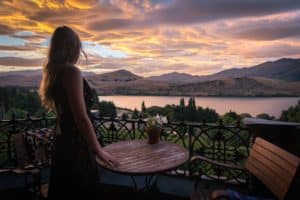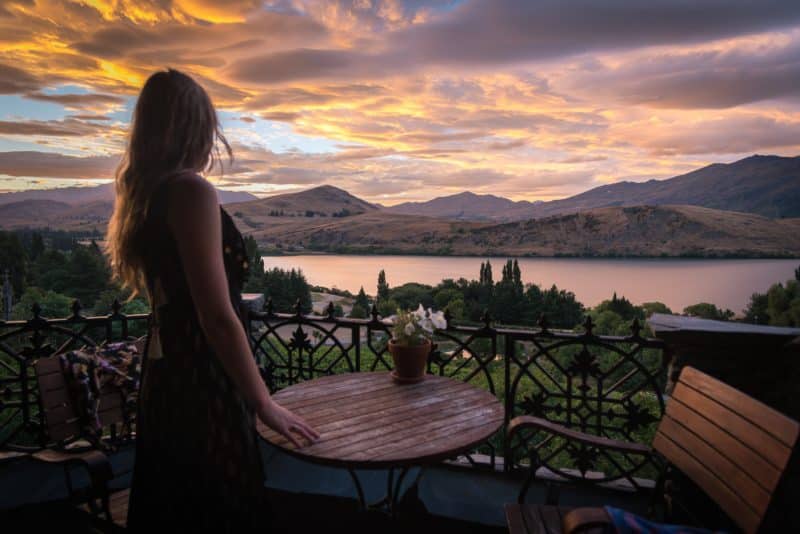 Primers fill the small grooves and seal the wood from absorbing your topcoat paint. They also provide the bonding that is necessary for the deck paint to last.
The oil-based Cover Stain primer  is the best by far the best deck primer. It costs a bit more now, but in the long run, it costs less and requires less work. The bonding is key.
For wood 'knots', that might bleed through your primer use a shellac based primer just for spots that might bleed through the main primer. If you do not do this step, you will see the knot bleed through every coat of finish paint you apply. In some rare cases, two coats of 'spot-priming' may be necessary, but you can use a regular primer, such as BIN is available online. (Have some rubbing alcohol handy as that is your solvent for this.) Even for a large deck, you probably only need a quart. Buy a budget brush, cut off the handle and leave it in the can for next time. Yes, I know, but it works well.
Best Deck Paint for Wood: use the same paint for walking surfaces and railings etc.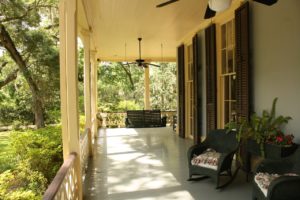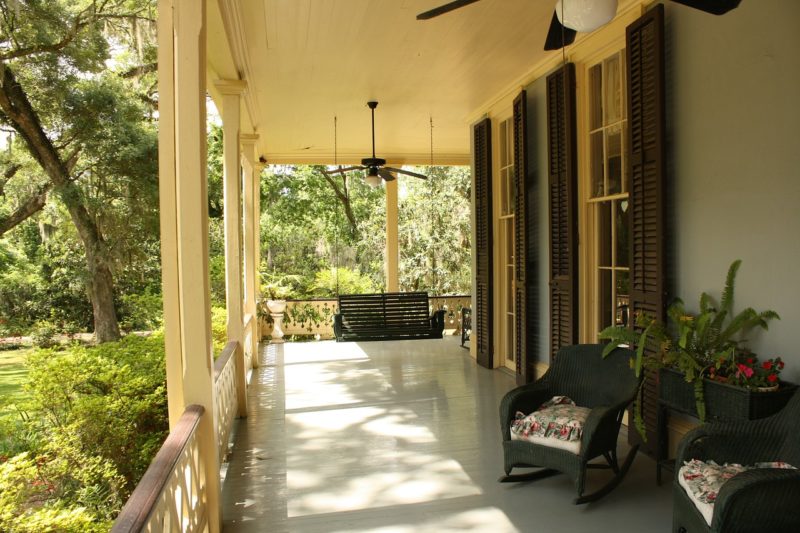 Save money by getting quality deck paint. It lasts so much longer than the low-end stuff that you save money in the long run. You need 2 types.
Finishes and Colors
Sometimes these are limited in even good deck paints. We generally are asked to apply a low-luster (satin) or semi-gloss. Flat finishes will become dirty faster in our experience. Kilz has a good selection.
Wet walking surfaces can be dangerous
Even the best deck paint for walking surfaces can be slippery when wet, which is especially dangerous on stairs. So the remedy for this is to use a textured paint made for decks. It comes in the same 5 colors as the Ben Moore Floor and Patio shown at the top of this page. So this for the walking surfaces and that for railings, etc. would be an excellent solution.
Also, you can simply,add silica not beach sand (it's too rough), to your paint as you apply it and you brush it in. Bob Villa says use beach sand, but sorry Bob, that will result in tearing. What you can do is use a window screen/strainer and filter out the big grains of beach sand: fine. Silica really works and it does not shorten the life of the paint job and you feel safe on it.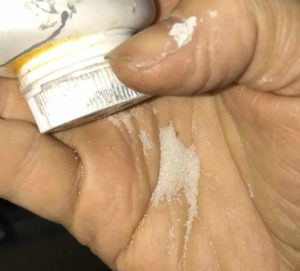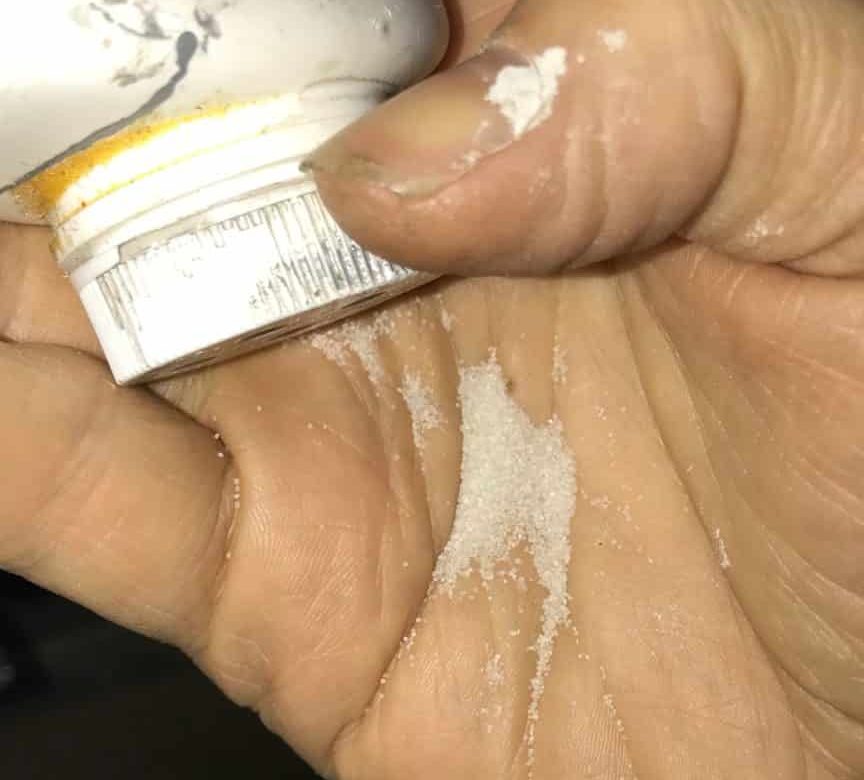 We also have installed anti-slip tread tape. for stairs. Let the paint cure, then clean very well and it will not come off.
Old joke: What do you say if a Hippie asks you, "What's your sign, maaaaaan?" Say, "Slippery When Wet".
Oil or latex for my deck?
If your old deck paint now has an oil-based paint, I'm sorry to say that you have to sand it (well) prior to painting. There are some primers that will bond to non-sanded (non-porous) surfaces, but I would never trust any advertising or product statement to such an important decision. What if it peels in one year?
UV rays from the sun are not well blocked by oil-based paints and this means you need to keep re-coating: not so good. Acrylic latex paint with careful preparation is what we recommend. See the INSUL-X at the top of this page.
How long will my deck coating last?
Maybe 5 years in a moderate climate. We recommend annual deck upkeep.
Simply select a warm dry day and have your scrapers and sanders together. We've listed these tools here. Go around all the areas of your deck and every crack that you see, just pry it open with your scraper, feather sand the edges (we use a very rough grit followed by a finer grit).
Our video look at how to sharpen a scraper is at the bottom.
A variety of sandpaper, and if you're doing a lot, you'll love having your palm sander. Very decent price. I'm buying one for my brother this Xmas… Hope you don't read this bro. The unit does not require specialty paper. Whoever thought up sanders that need special paper? Daft. This sander uses any "hook and loop' circular paper. This box is a decent deal with 100 pieces and almost perfect reviews.
Spot prime them with a quality primer. (Look for the work BIN in the section on primers, above.) When the primer is dry, hit it with maybe one coat, but usually, two coats of your good quality finish paint and you're done 'till next year.
Yes, it will be a brighter spot for a while.
The drawback here is that the color of older paints will have faded a little each year, even with good quality paints for decks. So at some point, you'll be re-painting totally, but you won't have the horror of scraping the entire thing if you keep up with it. The INSUL-X paints discussed above should hold up for many years, another reason to only use the best deck paint.
Plow through the cracks
If you like, let electricity do your deck scraping.
a drill attachment
or a
variable speed grinder
with the awesome
3M Sandblaster pads.
Here is a video of how it's done. The pads for 4½-5-inch grinders are easy to find, and most grinders come with assorted washers for a tight fit.
Depending on the fittings of your grinder, you may need an adapter to connect the pad.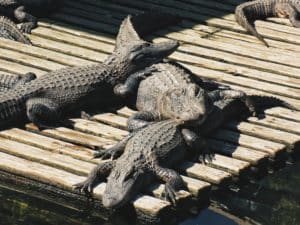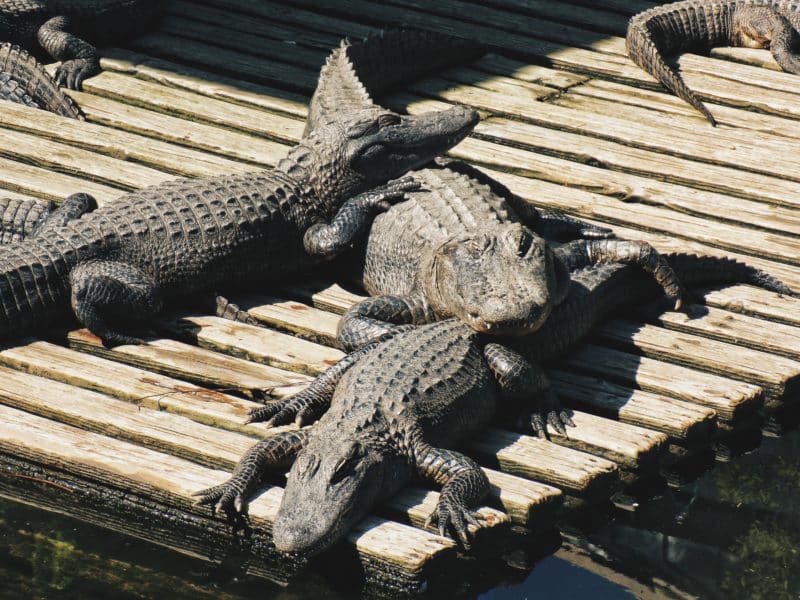 ---
Related:
One last try to talk you out of painting your deck: The elements will break down even the best deck paint and stains with solids and you'll have to do it over and over. So what to do?